History
Moirs Point Mangawhai takes its name from the Moir family whose history with the headland known as Moirs Point dates back to the 1860's 
It was Martha Ann Moir who was the original European owner of about 50 acres of land at Moirs Point. Martha was the daughter in law of the William Moir who gave his name to the headland. He had come to NZ as part of the 58e Rutlandshire Regiment of Foot in 1845 and his wife Sarah was the first known European resident of the Point.
The Maori population had previously been decimated in tribal conflicts, however the remains of a Pa have recently been located and the area archeologically excavated with the development of what is now called Mangawhai Point on Moirs Point's boundary.  
It was however Maggie (grand-daughter of William and Sarah and daughter of Martha and John) who gave first 3 acres in 1958 to establish Moirs Point Mangawhai however before the formal transfer was made this needed to increase to 5 acres after Council regulations changed.  Maggie and her husband Leon had bought 20 acres of Moirs Point from her mother, and with her husband Leon free-holded the remaining 30 acres.
 The next generation continued their interest in the 'Moirs Point project' with Leon & Maggies daughter and son in law selling a further roughly 30 acres to Moirs Point Mangawhai allowing it to become the site it is today. 
The early 60's came and development of the site began in earnest with buildings being constructed on these first 5 acres. Local Wellsford contractors Wharahine's worked with the Auckland Boys Rally leadership and hundreds of others to bring the buildings together.  People like Jack Craven, the Baker Brothers, the Iles's, the Hooper's, Don Sinclair's unknown today by many, but like Jack, as the Auckland District leader of the Boys Rally movement from 1960- 72 they drove this vision forward to make the site what it is today.  
Moirs Point was truly established in sacrifice, passion and vision. Hundreds, if not thousands contributed to bringing together what we now have. 
Stories are told of blocks, timber and people being rowed across the Estuary from the Mangawhai township to work on the camp over the weekend as there was no road access to the camp at that time. Then there were the hundreds of 'Rally boys' who worked to buy blocks to build the camp. Of course, it was never about the buildings themselves but the lives that would change in using them. It truly was a visionary community working together with a focus on the next generation.     
All those who contributed to this amazing project had the desire to grow individuals whose lives would contribute positively to our nation, as citizens and leaders framed by a Christian world view, the faith that has profoundly and positively transformed lives and cultures throughout the last 20 centuries including our own.  
That vision continues to this day. Moirs Point today is a place and people defined by the resurrection of Jesus.
Our Purpose
Moirs Point is set up to encourage the Christian faith of people of any age. We aim to provide a space to teach life skills and leadership qualities in a fun, safe, and positive atmosphere.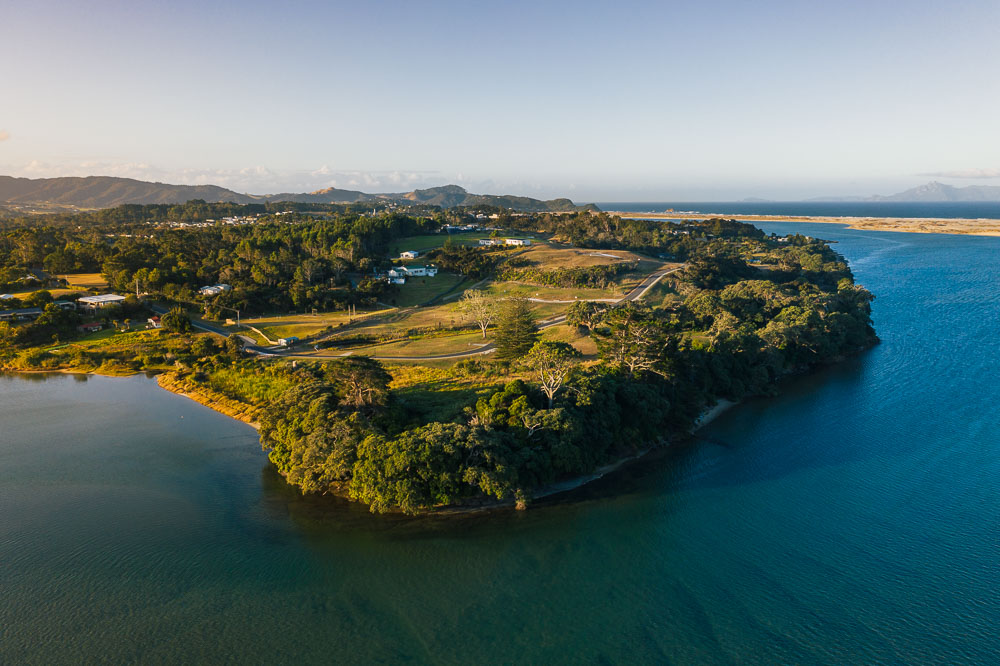 The Future
We want to build on the foundation that has been layed out for us!
There is a large expanse of land with incredible views at the top of the point. We would love to develop this area into more lodges and a purpose-built meeting and dining space for medium-sized groups to compliment what we allready have!
We want to see this place grow and thrive. We want to provide a place where people can grow and learn about Jesus Christ and the hope we have in him.